Learn more about financial aid to better assist your students
Are you a Wyoming High School Counselor?
Do you want to learn more about Financial Aid?
Join us for a WyASFAA Workshop!
​​
PLEASE NOTE: Excluding EWC's workshop event, this year's
(2018-2019) workshops may include presentations from last year's events. If you attended a workshop event last year, you may want to contact the institution whose workshop you plan to attend to see if new information will be presented before you decide to travel and/or participate. You are also encouraged to contact individual institutions if you have specific topics you would like the workshop to cover.
​
Each year, members of the Wyoming Association of Student Financial Aid Administrators (WyASFAA) host workshop events across the state. These events allow us to meet with High School Counselors, Educational Opportunity Center Coordinators, and others to discuss Financial Aid topics such as FAFSA Updates, Financial Aid Basics, Verification, Hathaway, the Impact of Advising, and more!
​
Our goal is to teach you more about Financial Aid and to make you aware of what we have to offer and how we can help. We hope to establish meaningful connections as well as a safe and positive environment that encourages students to ask questions and allows them to receive help. We hope you will join us for an event – we look forward to meeting with you!​

Workshops are scheduled at each institution throughout the academic year. You can choose which event works best for your schedule! Please RSVP directly to the institution whose workshop you will be attending. Dates, times, locations, and contact information for each college will be listed to the right as information becomes available.
We hope to see you there!
​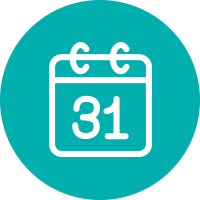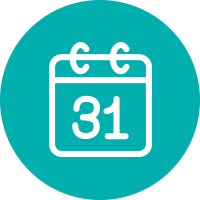 2018-2019 Workshops
Casper College
December or January, date TBD
Contact: Shannon Eskam
shannon.eskam@caspercollege.edu

Central Wyoming College
Will host Spring workshop, date TBD
Contact: Scott McFarland
​
Sheridan College
Will host Spring workshop, date TBD
Contact: Chanda Richards
​
Gillette College
Will host Spring workshop, date TBD
Contact: Chanda Richards
​
Laramie County Community College
May host in the Spring
Office of Scholarships & Financial Aid
(307) 778-1265
​
Northwest College
Not hosting one this year
Contact: Deb Karst
​
Eastern Wyoming College
November 15th
Contact: Kelcie McBride
*this will be during the EWC Tech Days event
​
University of Wyoming
No information as of 11/29
Contact: Laurie Jaskolski
Lreh@uwyo.edu
Western Wyoming Community College
No information as of 11/29
Contact: Adrienne Plemel